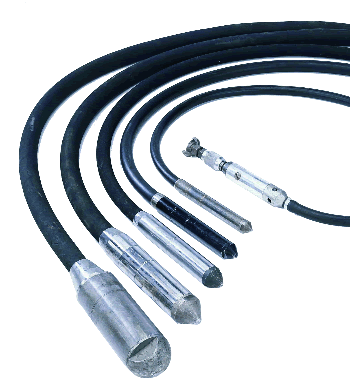 Product ID: BELLE_BGP67_POKER
Please use this reference number at any time when dealing with us so that we can identify the product you are looking at as quickly as possible.
(Please note this reference number will not be of any use to any other party except us.)
Related Products: See all related products
Manufacturer: Belle
Warranty: 1 year
Altrad Belle shall at its option repair or replace free of charge any item which fails, where it is shown to the company's reasonable satisfaction that such failure or failures have resulted from the company's faulty design, workmanship or material defect, and provided further that in respect parts not of the company's manufacture. The company can give to the customer only such guarantee as the manufacturer gives to the company. The repaired or replacement part or parts shall be supplied free of charge but the company's liability as to delivery and fitting or other expense shall be limited to carriage paid in the U.K or F.O.B U.K port.
The defective part shall become the property of the company and shall be held to its order. Altrad Belle accepts no responsibility for any consequential costs incurred through loss of use or any other charges or costs whatsoever resulting from a warrantable failure.
This warranty is given, subject to certain obligations undertaken by the owner as described in this document.
Period of warranty for all products - manufactured and supplied by Altrad Belle carry an eighteen month warranty from date of invoice to dealer or twelve months from date of sale to customer whichever occurs first.
Period of warranty for replacement parts - manufactured and supplied by Altrad Belle will carry a Warranty to the end of the duration of the machines warranty period.
Period of warranty for new parts - manufactured and supplied by Altrad Belle carry a three month warranty from date of invoice.
Price: £214.82 (£257.78 inc VAT)
Error! Sorry there has been a problem adding your items to the cart.
Belle BGP67 Poker
High Frequency Pneumatic Poker
A range of pokers that includes special features to improve reliability and reduce downtime
Easy to service and robust the BGP poker is the professional and pneumatic solution for air removal from concrete
Twist grip throttle provides easy operation
An 'In-line' oiler removes moisture from compressed air systems and lubricates workings to prevent corrosion
Removable nose cone and the only one wearing part (Tufnal vane)
Maintenance kits available for cost effective and easy servicing
High frequency vibration for high productivity and performance
Specifications:
Diameter: 2½" (65mm)
Head Length: 352mm
Frequency: 300Hz
Amplitude: 2mm
Centrifugal Force: 9,301kN
Air Supply: 36cfm (1.02 metre3 per minute)
Weight: 10Kg
Note: Price Is For Poker Only. Poker Will Require An External Air Supply Drive Unit.
Sorry! There are currently no reviews for this product.
Thank you! Your review has been submitted for approval.
I decided to buy the saw and a few clicks later I was finished and the goods arrived the next day. w...
David on 24. Oct
Can't recommend them more so helpfull aaa!...
NEIL o'connor on 28. Oct
Ordering is a painless, friendly experience and the delivery lead time is really good. I've only pla...
Brett at Atelier Developements Ltd on 21. Oct