ITW Spit Pulsa Clip Elec All Purpose Cable Tie Clips (per 100)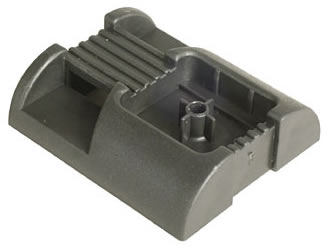 Product ID: ITW_011203
Please use this reference number at any time when dealing with us so that we can identify the product you are looking at as quickly as possible.
(Please note this reference number will not be of any use to any other party except us.)
Manufacturer: Spit
Warranty: Click here for info
2 year warranty on all tools not consumables or accessories.
Price: £6.95 (£8.34 inc VAT)
Error! Sorry there has been a problem adding your items to the cart.
ITW Spit Pulsa Clip Elec All Purpose Cable Tie Clips (per 100)
Black Electrical All Purpose Cable Tie Clips
9mm for use with the Spit Pulsa Nail Guns
To be fastened using All Purpose SC6 or C6 Nails
Price Is For Box of 100
Suitable for both Pulsa 700E and Pulsa 800E Nail Guns
Sorry! There are currently no reviews for this product.
Thank you! Your review has been submitted for approval.